Reflections on the natural world and human experience, the basis of our relation to ourselves and others on a cellular level; the basis of all life. Cells have memory. Even if your conscious mind has forgotten, your body remembers.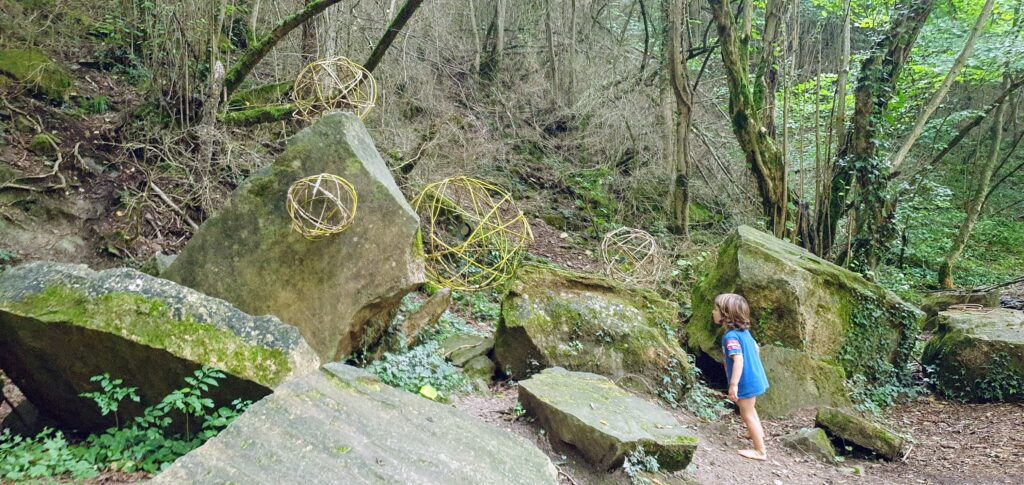 The spheres, representing human cells ephemerally expand and collapse. They call for close viewing and physical awareness, while acknowledging the forces, both interior and exterior, that lie beyond our understanding or control. 
-The photos below of the beautiful willow tree from my friend's house. I harvested these branches and then assembled them into spheres; I also used hazelnut branches.